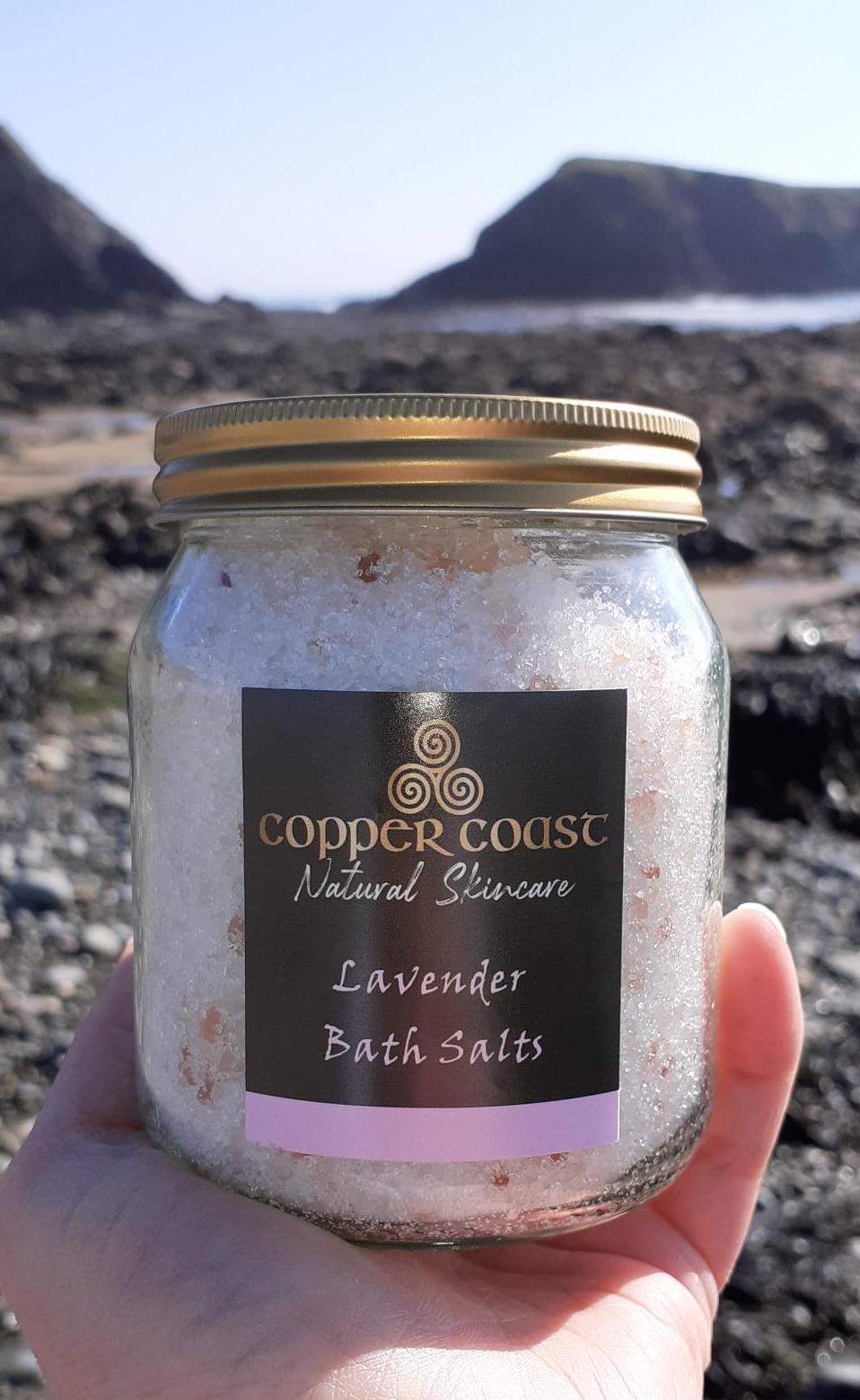 Introducing our Bath Salts. A blend of Dead Sea, Epsom and Himalayan Pink Rock Salt infused with essential oils.

Can be used by adding a handful to running bath water or as a foot soak and rubbed onto the feet as a gentle exfoliant.
Available is soothing, relaxing Lavender and refreshing, revitalising Peppermint.
Refill in a recyclable pouch coming soon.