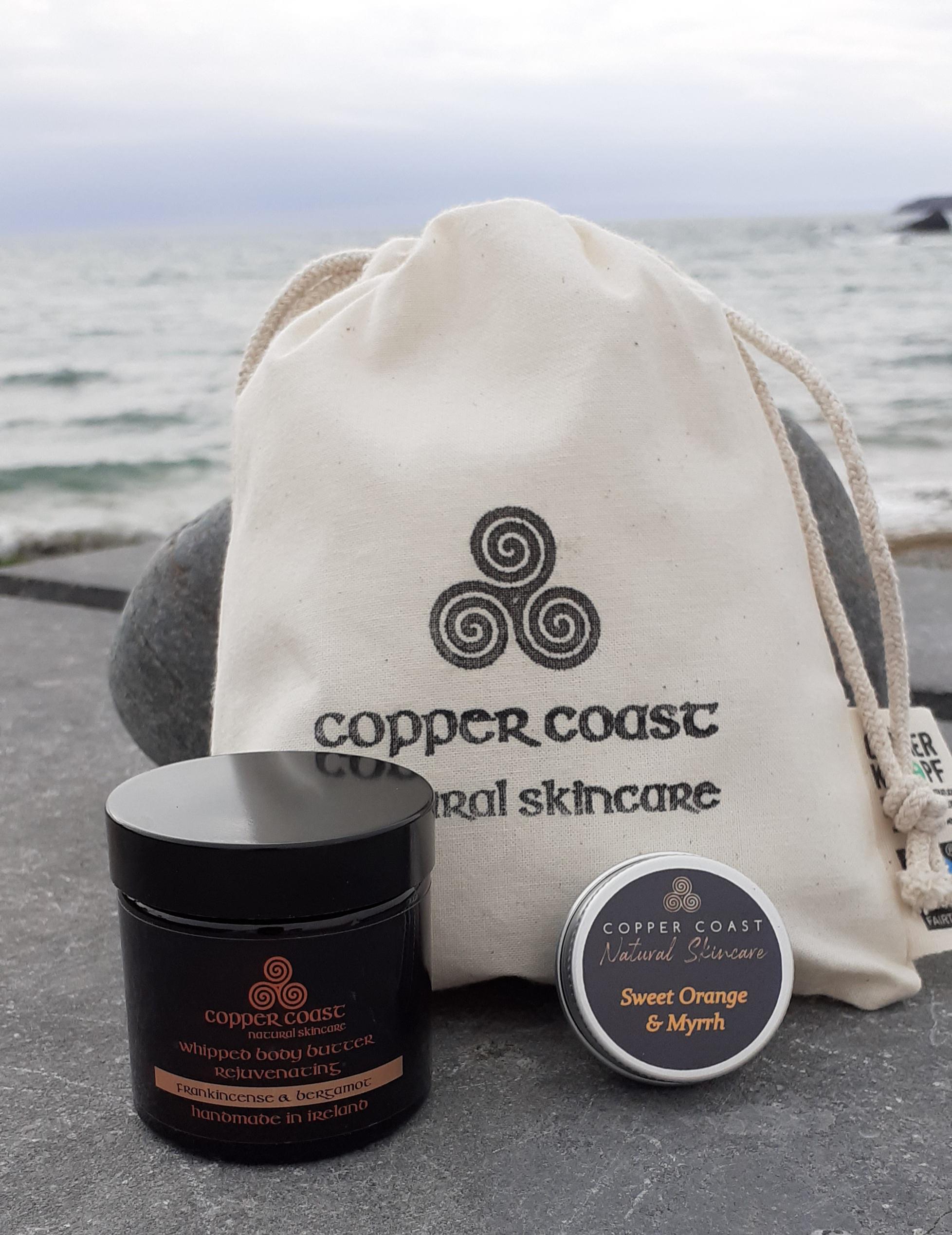 Sea Dipper's Delight Giftset
€21.00
This is the perfect giftset for Sea Dipper, swimmer, surfer general outdoor lover.

Important Notice:** Please note you don't have to be a sea lover to enjoy this giftset, whatever way you spend your time its important to take care of your skin **
This set includes our intensively nourishing Orange & Myrrh Whipped Body butter and our hydrating, moisturising Orange & Myrrh Lip Balm to protect your skin from the elements.


This gift comes in a reusable bag, ideal for storing your swim essentials.