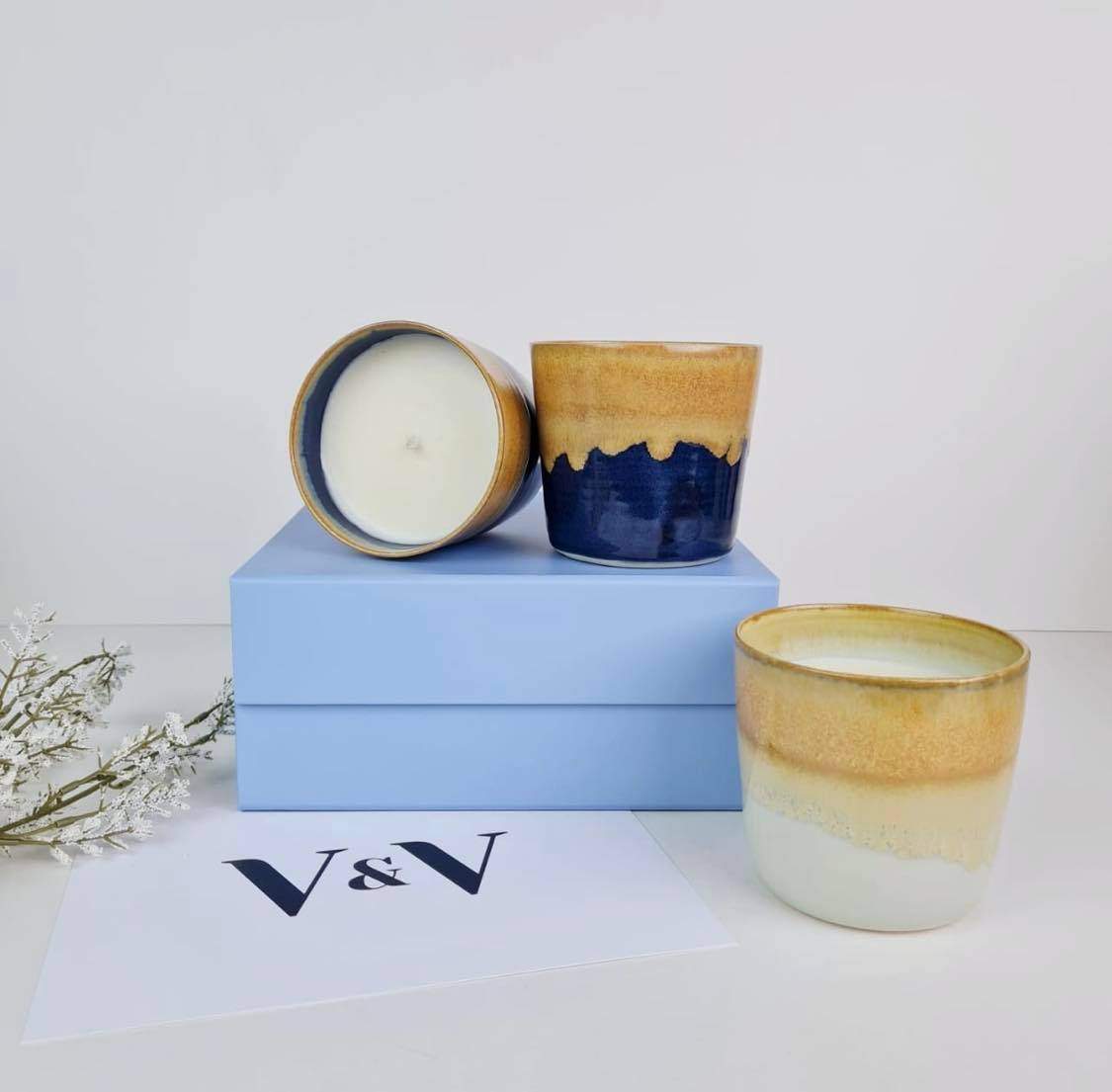 V&V Candle & Refill Gift set
€50.00
Introducing an exciting new addition to collaboration between Vivian O'Malley and Victoria from Copper Coast Home Fragrance.
Chose between either the stunning Blue or Green candle jar and either Lemongrass & Bergamot or our festive Orange, Cinnamon & Clove candle and refill.


Presented in a beautiful gift box making it the ideal gift for any occasion.


When the candle in the jar has been used, gently wash out the jar with warm water and soap and pop in the refill.


Refills also available.